an old world process, a modern facility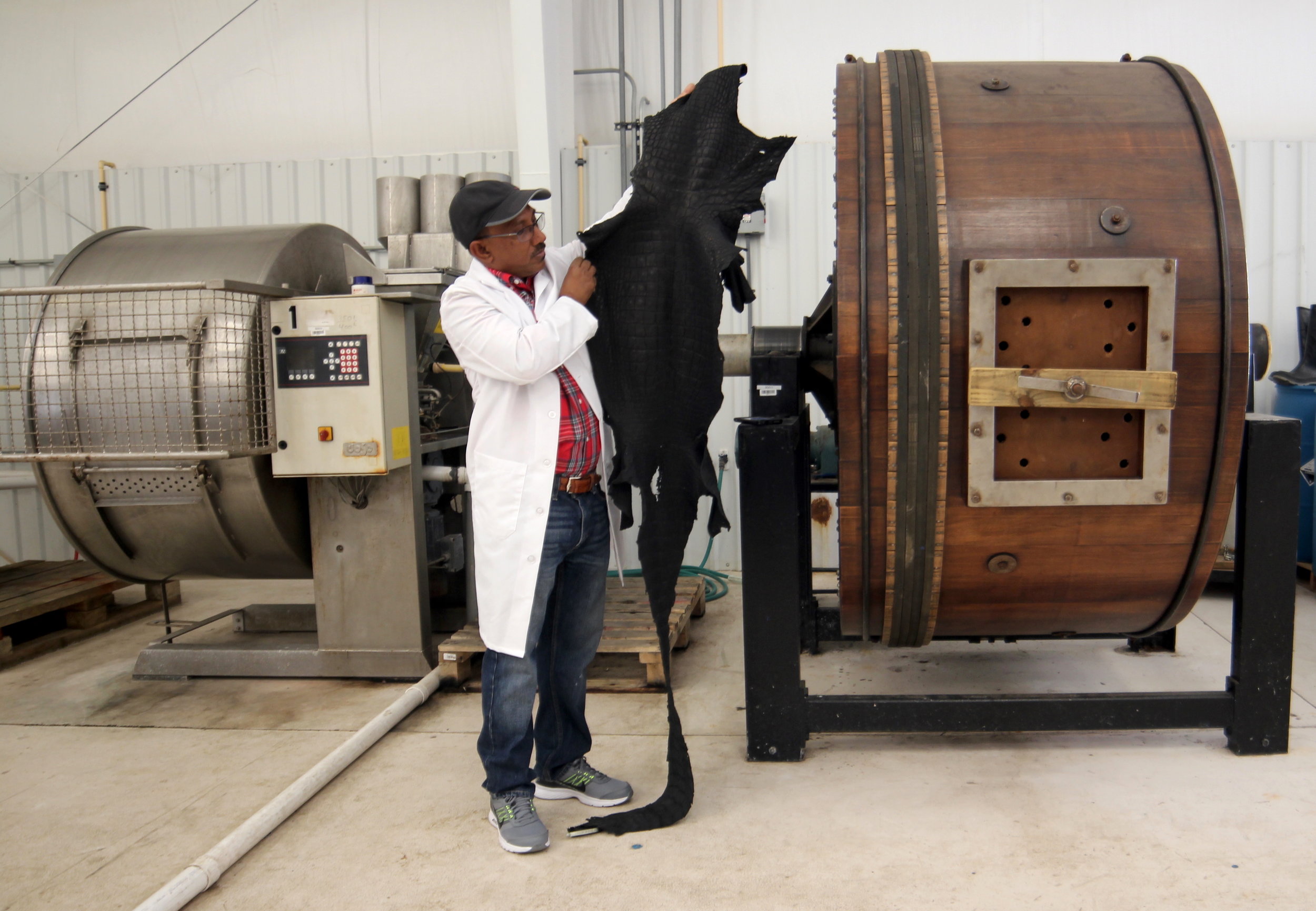 EACH AMERICAN ALLIGATOR SKIN IS HANDCRAFTED BY SKILLED ARTISANS FROM THE WORLD OVER
Constructed in 2008, Black Diamond Tannery is one of the most modern tanning facilities in America. The Tannery incorporates both age-old traditions with present-day technology, evident in our artful processing and methodical water treatment. A skin from Black Diamond Tannery is in its purest essence, a luxury. Collectively surpassing a century of experience, the craftsmen at Black Diamond Tannery have developed the best practices for tanning some of the softest, most exquisite skins in production. Tanning and coloring of the skins is an art that developed over generations, an element that is exemplified in our processes today.
The Black Diamond Alligator Tannery has state-of-the-art environmental production equipment and methods. After production, and the filtration treatment, Black Diamonds's discharges water nearly as clean as the incoming water. Beyond this protection, Black Diamond can take a further step by not using metal in our tanning and finishing...Black Diamond can provide UV resistant skins Chrome-free.
The Black Diamond team has years of experience in the processing of alligator. While this internationally assembled team posses the skills required to produce world class alligator skins, it is their passion that is most reflective in the Black Diamond's insurmountable quality.